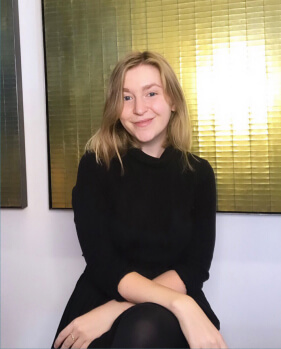 Christine Corbin is a Brooklyn-based creative. She went ot school for apparel design but has since mostly gotten paid to make other things. She lives with one very needy rescue dog named Rigby. She likes orange wine and reading nonfiction and the Prospect Park running circuit and watching horror movies and food (all types) and getting on planes. Talk to her about your feelings or a weird dream you had.

Christine would like to thank Emily Yang for volunteering her time as an interview subject; and her mentor Ellen McCooe for helping her rank random men's haiku with some measure of objectivity.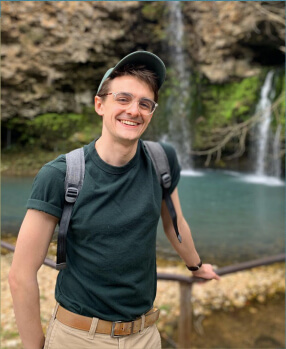 Alan Murtha is an artist and web developer. He gets way too enthusiastic about music. A recent D.C. transplant, you can usually find him running laps around monuments in the (probably too) early morning. Otherwise most of Alan's time is spent like any other typical mal: drinking sour beers, playing video games, spending too much time online. Sometimes does better stuff like drawing gross things, playing fetch with his cat Spooky, or deep-cleaning his apartment.

Alan would like to thank his girlfriend Sabrina, who is constantly supportive and always helps strive to be a better person.